Brief Introduction:
Sand Dryer is designed for sand drying as a Drum Dryer. Through a variety of different properties of sand, the sand dryer to optimized the design for a wide range of low moisture content. The drying result is excellent. Our Sand Drying Machine is widely used in sand and building sand drying, especially successfully applied to the dry mortar, construction, new materials and other industries.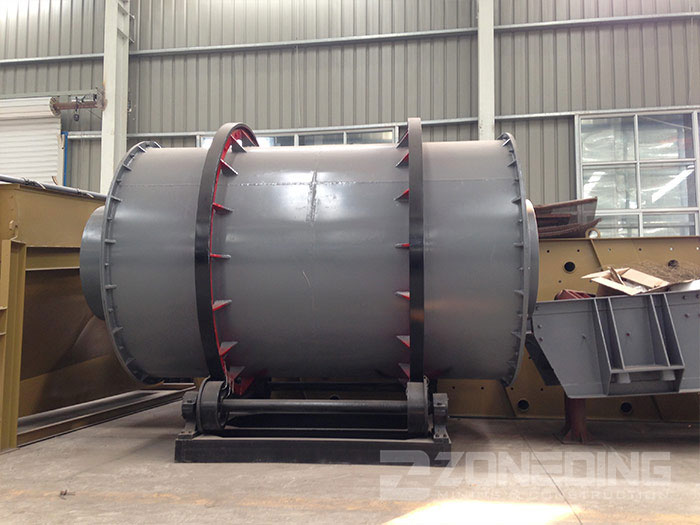 Features:
1. The roller of Rotary Dryer machine is made of light plate's stainless steel which has excellent heat resistance, the inner-wall smooth, can reduce the materials' wear and tear.
2. Efficient radiator, and with a reasonable lead air duct, so that the hot air can direct contact with materials, greatly improving the drying efficiency, while saving energy.
3. Using computer control, we can set different rotary drying temperature and rotary drum drying time according to the drying requirements.
Technical Parameters:
| | | | | | | | |
| --- | --- | --- | --- | --- | --- | --- | --- |
| Model | Shell diameter (mm) | Shell length (mm) | Slope(°) | Rotary speed(r/m) | Weight(t) | Power (KW) | Volume (m3) |
| Φ0.6×8 | 600 | 8000 | 3-5 | 8 | 5.1 | 5.5 | 2.26 |
| Φ0.8×10 | 800 | 10000 | 3-5 | 7.2 | 6.9 | 5.5 | 5.02 |
| Φ1.0×10 | 1000 | 10000 | 3-5 | 6.73 | 7.5 | 7.5 | 7.85 |
| Φ1.2×12 | 1200 | 12000 | 3-5 | 5.8 | 13.1 | 11 | 13.3 |
| Φ1.5×12 | 1500 | 12000 | 3-5 | 5.4 | 19 | 18.5 | 21.2 |
| Φ1.8×12 | 1800 | 12000 | 3-5 | 5 | 25 | 18.5 | 30.52 |
| Φ2.2×16 | 2200 | 16000 | 3-5 | 3.2 | 41 | 30 | 60.8 |
| Φ2.4×18 | 2400 | 18000 | 3-5 | 3 | 51 | 30 | 81.43 |
| Φ2.8×24 | 2800 | 24000 | 3-5 | 2-5 | 97 | 75 | 147.8 |
| Φ3.0×26 | 3000 | 26000 | 3-5 | 2-5 | 110 | 90 | 183.7 |