Brief Introduction:
Cone Crusher is usually used as a secondary and third crusher in a crushing circuit, widely used for crushing medium and hard stone, such as iron ore, copper ore, limestone, basalt, granite and dolerite. Zoneding Cone Crusher has three types: Spring Cone Crusher, symons cone crusher and Hydraulic Cone Crusher.
Spring Cone Crusher: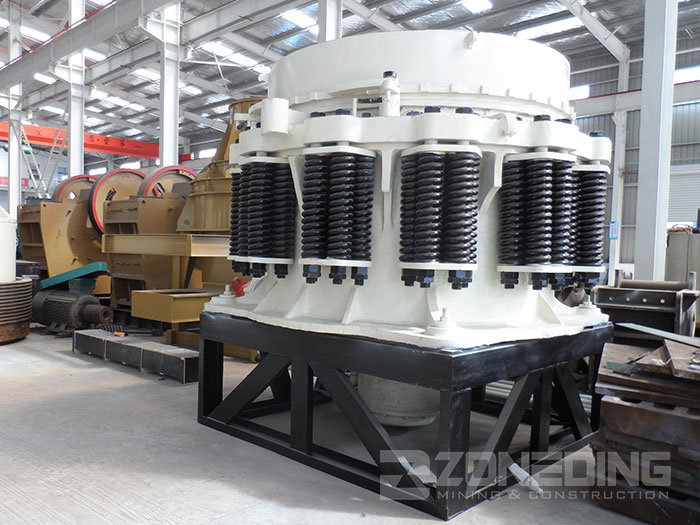 Symons Cone Crusher: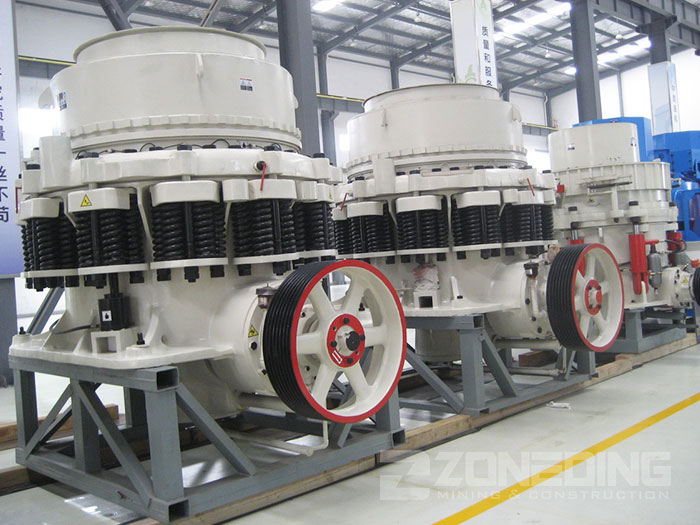 Hydraulic Cone Crusher: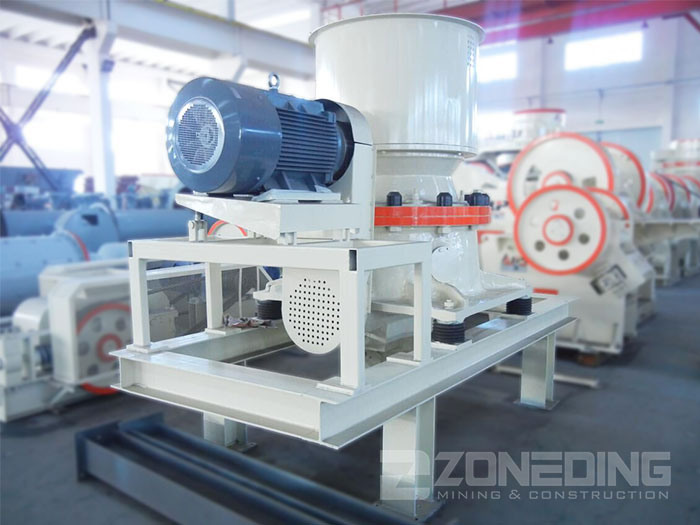 Features:
1. Large crushing ratio and high working efficiency.
2. Perfect lubrication device guarantees machine reliability.
3. High quality wear-resistant parts reduce operating cost.
4. Long life and extensive use.